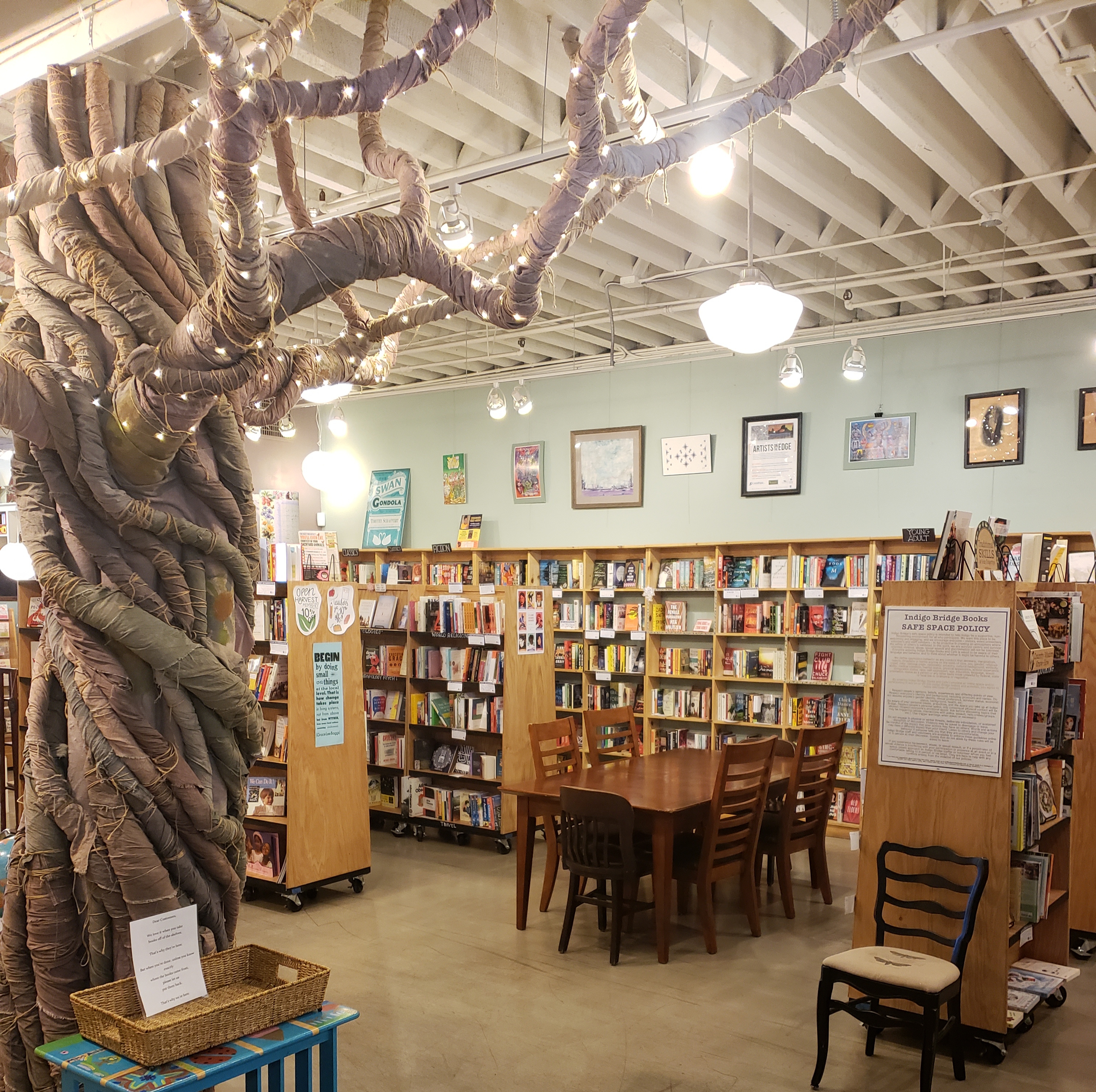 Indigo Bridge is turning 10! We are throwing a 10th Birthday Weekend celebration on September 7th-9th. Indigo has grown so much over the last ten years, but remains true to their original mission. We are committed to community building, literacy, and the power of reading.
On Friday September 7th, we will host a discussion on Haiti's recovery from the 2010 earthquake and how NGOs and foreign aid destroy the hope of the Haitian people. The panel will feature Dr. Jean-Gardy Marius, founder of Oganizasyon Sante Popilé (OSAPA), founder and president of Root Cause-Haiti Amy Bruce, Allison Coffelt, author of Maps Are Lines We Draw: A Road Trip Through Haiti, and local physician, philanthropist, and OSAPA volunteer Kim Coleman.
Indigo Bridge was founded on the idea of hosting a bilingual story time, and it remains one of our favorite events ten years later. On Saturday September 8th our Bilingual Children's Story Time at 10 am will be all about birthdays! We will read stories in both English and Spanish, craft birthday party favors, and share some sweet treats!
Indigo's official birthday party will be an open house on Sunday September 9th from 3pm-7pm. There will be several local musicians, raffles, snacks, and good company!
Indigo's freshly launched vegan and vegetarian friendly café and full service coffee bar will be open all weekend for breakfast, lunch, and dinner.
We hope to see you there, whether you're a new visitor or a regular!