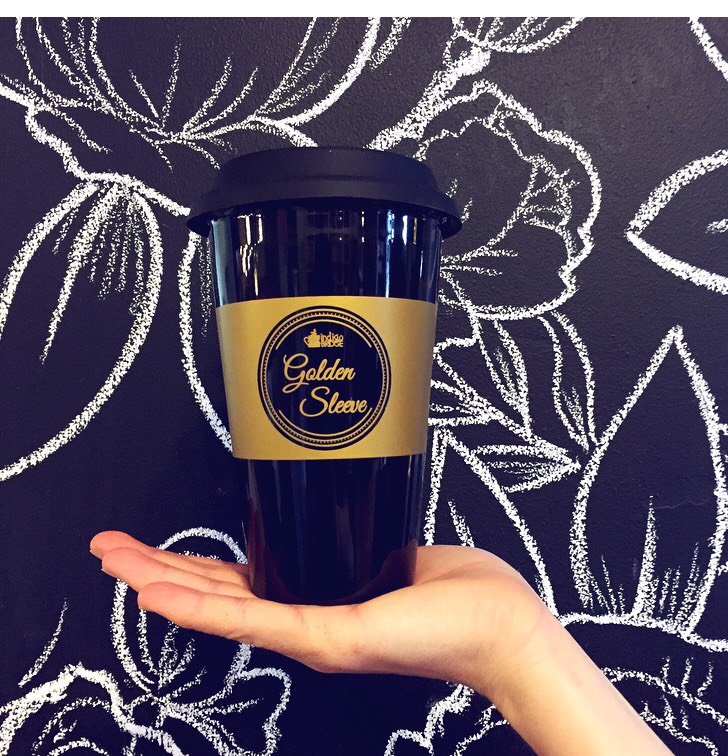 We're kicking off our Golden Sleeve program.
Next time you buy a drink from our cafe, you could earn 52 on the house!
Each month, one lucky cafe customer will find a golden sticker on the sleeve of their to-go cup*. With this sticker, you will earn our official Golden Sleeve mug and one free cafe drink per week for a year.
Our staff will need a few things from you to collect your prize:
• your name
• contact information
• a photo of you and your golden sleeve for promotional purposes
*Customers ordering to-stay can participate by asking the barista to check the next sleeve.
(You will not need to bring the mug to receive your drink. You cannot pass on your free drink to friends or family. Winners from out of town will be able to select a product worth up to $50 in lieu of the standard prize.)
You might not end up with free coffee, but everyone wins by ordering at our cafe. When you buy from Indigo Bridge, your dollars go back to the community in many ways. 100% of every coffee purchase directly fuels our work in Lincoln. Follow the hashtag #BrewedToDoGood to see where this money goes.