IndiExplore Kids' Event: Children's Music with Jim King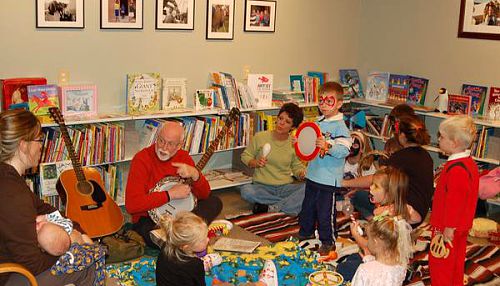 Join us at Indigo Bridge for IndiExplore! Jim King, who specializes in music for children, will be joining us in August to sing, dance, play, and learn! (The photo above is Jim at Indigo Bridge's grand opening, nearly 11 years ago -- he's been our friend ever since!)
"By the music we make together, we show our love & appreciation for young children." -Jim King
---
We use IndiExplore as a chance to let kids be curious and find out more about awesome topics. Experts and enthusiasts from all over Lincoln come in to share knowledge. We've had pumpkin carving in October. We've had yoga designed for kids.
Each month we have a leader, a speaker, a book and an activity.