Poetry Reading with Marianne Kunkel and Kwame Dawes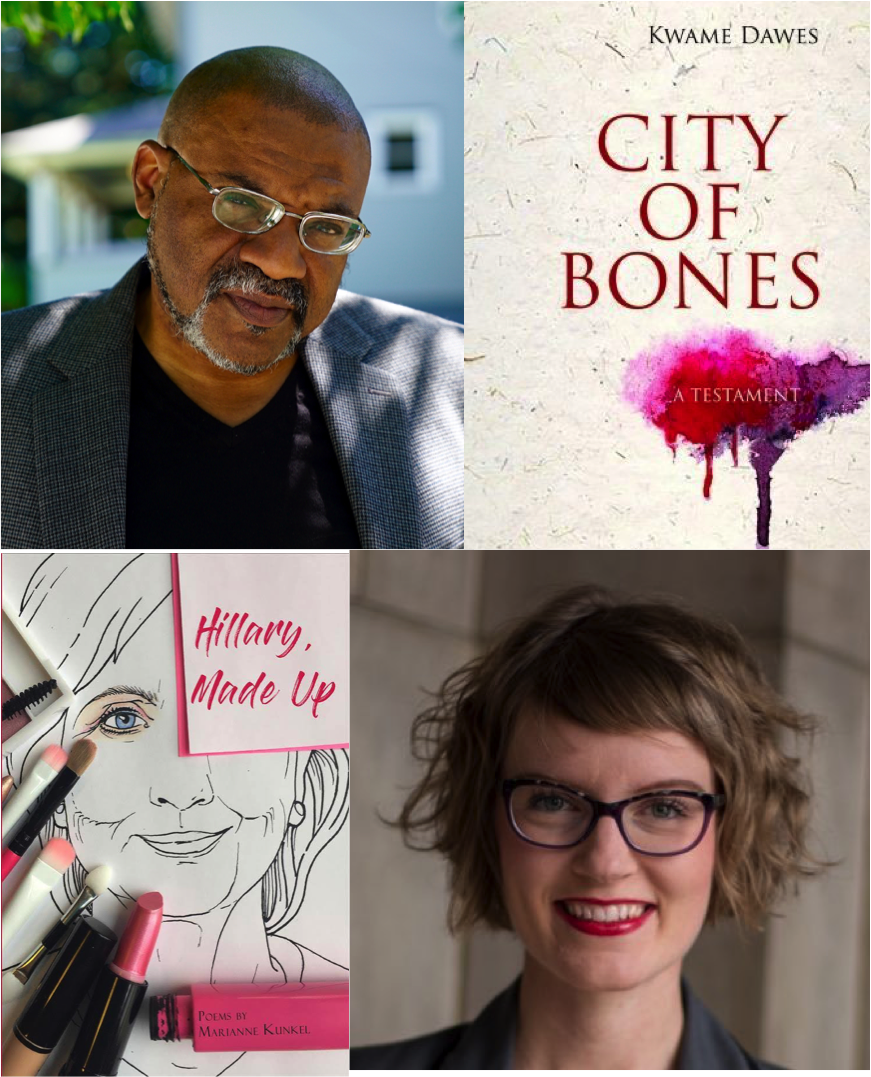 Marianne Kunkel, former managing editor of the Prairie Schooner and author of Hillary, Made Up, and Kwame Dawes, current editor of the Prairie Schooner and author of over twenty books of poetry, will be reading and discussing their works.
Kwame Dawes is a prolific author, often called "the busiest man in literature." He is Director of the African Poetry Book Fund and Artistic Director of the Calabash International Literary Festival. Dawes' latest release, City of Bones: A Testament, uses an examination of the past to comment on the current state of American race relations, showing our inability to escape the haunting history of slavery.
Hillary, Made Up consists entirely of poems told in the "voices" of the makeup and hair products of Hillary Clinton. Both irreverent and poignant, the book explores the paradox of makeup both as a way to access Clinton with transparently, while also putting a disguise on her. Drawing from her own experience with makeup, as well as Clinton's expressions of frustration with spending hours in the makeup chair, Kunkel shows makeup to be something with intimate access to people who begrudgingly wear it.