First Friday: Jeff Nealon Book Launch Party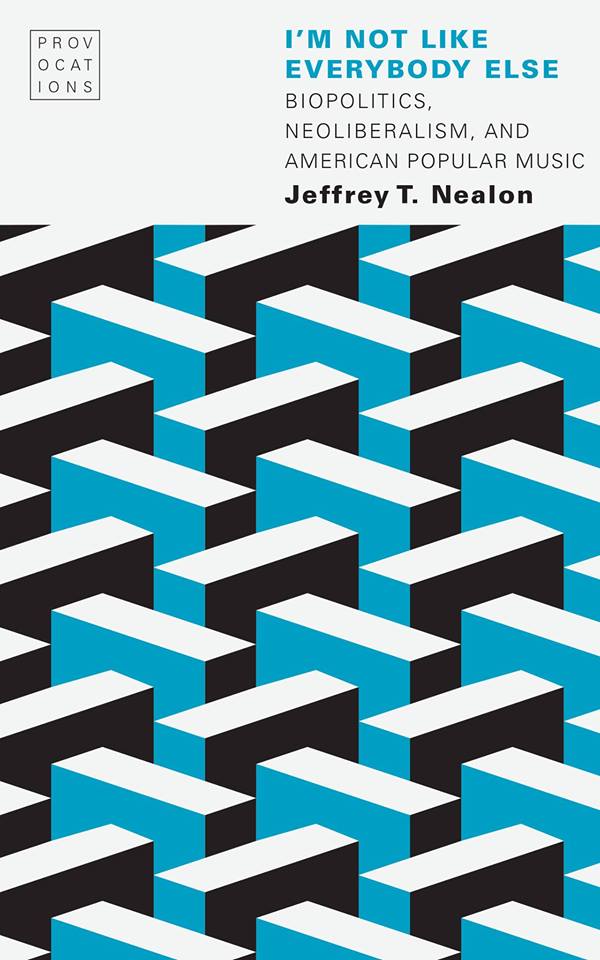 For First Friday this month, join us in celebrating the release of Jeff Nealon's new book, I'm Not Like Everybody Else: Biopolitics, Neoliberalism, and American Popular Music, part of the Provocations Series from the University of Nebraska Press.
Similar in its aim to the manifesto, the pamphlet, or the essay, the Provocations series takes a strong stand on contemporary debates and issues within the humanities. Rather than address a specific problem within a particular field, this series establishes a forum for the kind of cross-disciplinary theoretical experimentation that is the very essence of cutting-edge work in the humanities.
This series offers ambitious, polemical texts that exist outside the traditional formats of academic discourse (longer than an academic article and shorter than a monograph), and will concentrate on the broad philosophical and theoretical subjects involving the humanities. Seeking to fill a hole in the current publication market for the field of the theoretical humanities, books in the series will take a strong stand on a contemporary debate or issue within the humanities and propose a clearly formulated (even if controversial) intervention.