Andy Chaleff: The Last Letter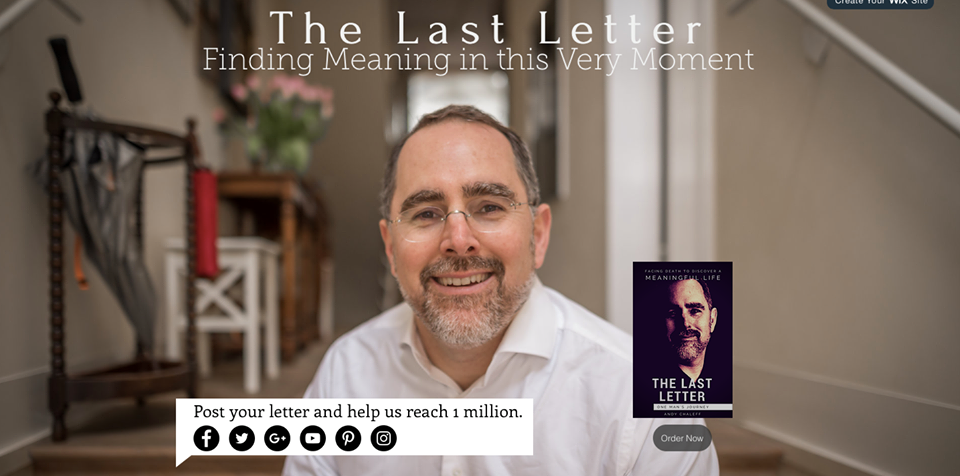 As part of his 3-month tour, Andy Chaleff will be making a visit to Indigo Bridge.
As a gift to his mother, Andy is taking the 30th anniversary of her death to share a beautiful practice. He has written a book called, The Last Letter, which is his deeply personal life story of traveling the world to find healing and joy. The book and the practice are very much connected to his own life journey.
Andy is hosting small and large gatherings throughout the US. These gatherings are set up for a single purpose. Participants will be asked to consider the urgency of life and, with that intensity, to write.
For more information on Andy and this project, go to: www.TheLastLetter.com