Dana Bowman Author Event: How to be Perfect Like Me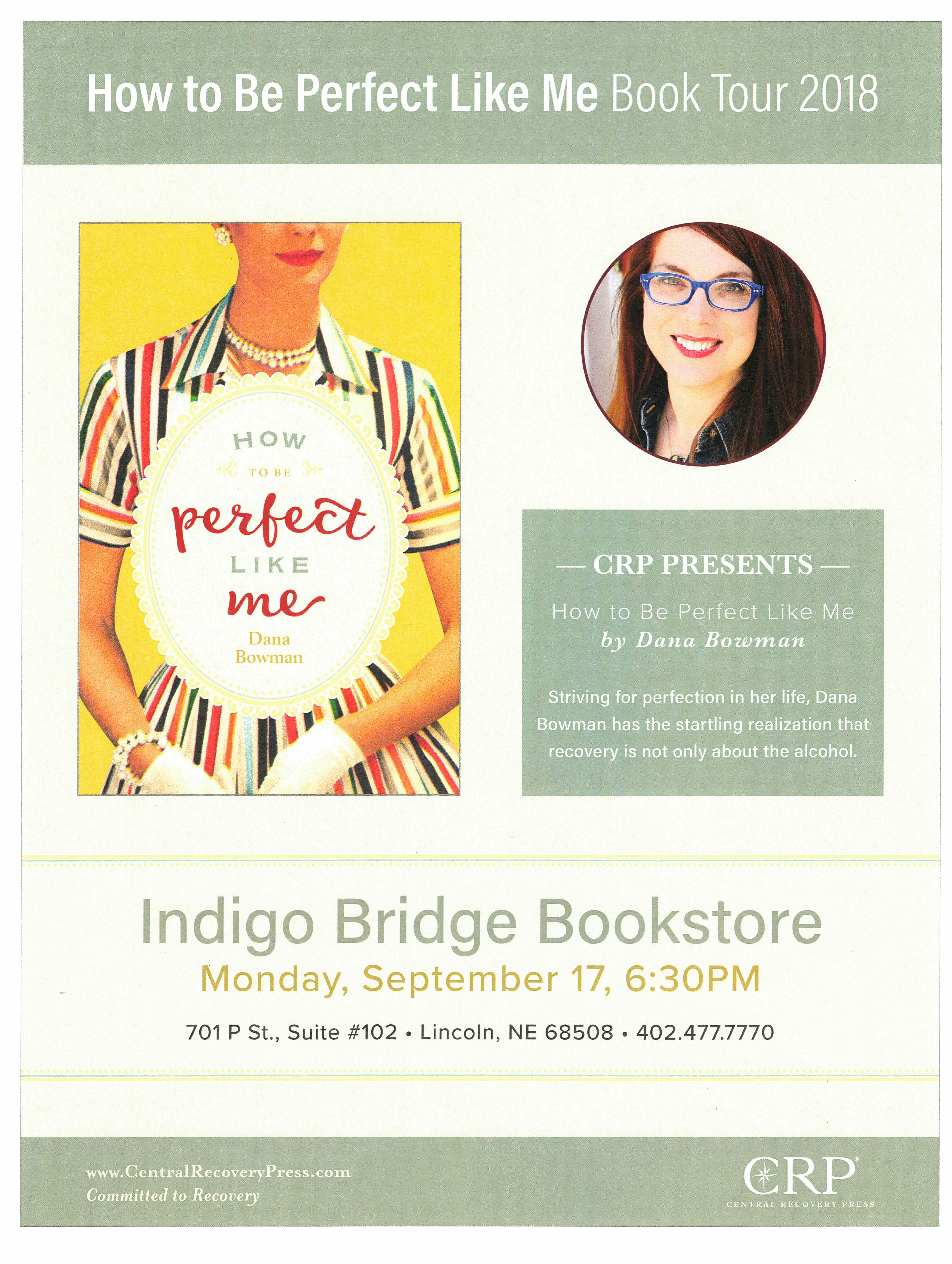 September is National Recovery Month, and Indigo Bridge is proud to welcome Dana Bowman, author of momsieblog.com, to discuss her new book How to be Perfect Like Me. She leads and presents workshops on both writing and addiction, with a special emphasis on being a woman in recovery while parenting young children.
"Dana Bowman can't escape the lure of perfectionism, trying to be a flawless wife, mother, and person in recovery. When Dana experiences a short-lived relapse during the Christmas holiday, she has the startling realization that recovery is more than just giving up alcohol. In this funny and revealing follow-up to her best-selling book Bottled, Dana reflects on how we live in a society of excess, always pushing ourselves to do and be better. However, it doesn't take her long to realize that self-care and getting over herself is the key to happiness."