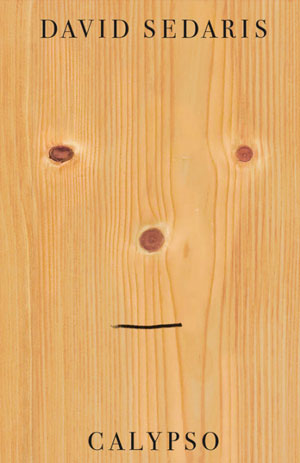 *SOLD OUT* Follow us on social media for a chance to win tickets!
It has been four years (plus one day, but who's counting) since David Sedaris joined us to promote his book "Let's Explore Diabetes with Owls."
And now he is back for his triumphant return!
Join us on Friday, June 22nd, 2018 at 6:00 p.m.
Indigo Bridge is hosting essayist and author David Sedaris for a reading, Q&A and book signing for the hardcover release of his collection "Calypso". Note for attendees, the ticket you purchased includes a copy of the book. You may pick up your physical copy after May 29th, its official release date, but must keep the receipt for seating on the 22nd. Seating for the reading and Q&A was limited to the first 100 purchasers. Day-of, the bookstore will close at 3 p.m. for set-up and reopen at 5 p.m. to ticket holders.
All extra fans can queue outside the store to join the signing line after the Q&A.
The event will begin at 6 p.m. Once the presentation is finished, we will reopen the store to all. Those with a ticket will be admitted to the signing line first; however, anyone who wishes to join the signing line may do so regardless of when or where you purchased Sedaris' books.
No photography or video is allowed.