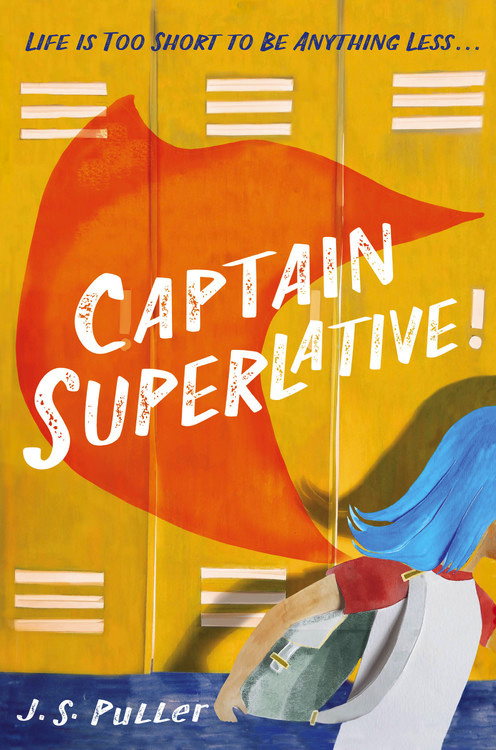 J.S.Puller's first book is outstanding.
Janey likes to spend her days at Deerwood Park Middle School just drifting like air and never being noticed. Her plan seems to be working until she gets drawn into the mystery of a local super hero. Her curiosity leads to important discoveries about Captain Superlative, her classmates, and most importantly, herself. Once Janey begins to understand herself, and Captain Superlative, she begins to see a change at Deerwood Park.
Abuse, bullying and death all wind their way through the story and Puller takes them on in an honest and realistic way. All while Captain Superlative and her sidekick make the school a better place.