OCTOBER 23, 2017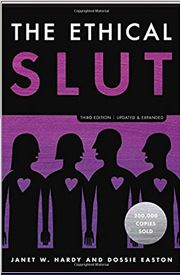 The Ethical Slut
By Madeline
Author: Janet Hardy
Publisher: Celestial Arts, 3rd Edition
Publication Date: 
Genre: Sex Ed
Questions or suggestions? CONTACT US ›
---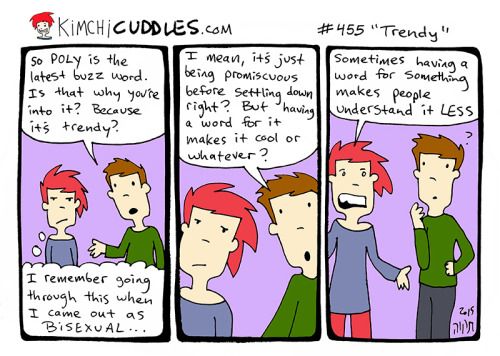 At its core, The Ethical Slut is a book about communication. No matter who you are or what kind of relationship you're in (monogamous, polyamorous, platonic, familial, romantic, etc.), this book has some valuable advice to give you about how to communicate your feelings and desires to your loved ones. The golden rule here is DON'T LET YOUR FRUSTRATIONS TURN INTO RESENTMENTS. If you have needs that aren't being met in your relationship, whether it's as small as your partner not picking the clothes up off the bedroom floor or as big as intimacy issues, The Ethical Slut will tell you to find a way to talk to your partner about it.
The other half of this book is about navigating the vast, vast world of ethical non-monogamy. As the authors describe in the first few pages, this is not just sleeping around. It's about having casual sex or relationships or casual dates in a way that both gets your needs met, communicates your boundaries and intentions clearly, and doesn't hurt others. Ethical non-monogamy and polyamory are pretty broad terms and encompass a whole bunch of different relationship styles. Some people do just sleep around. Others have a primary partner they live with and have other relationships as well. Still others have a closed group of three or more and don't have relationships with anyone outside the group (polyfidelity).
I came to polyamory much like the authors did, without realizing there were words and terms and communities for it. My partner and I started by hooking up with people outside of our relationship (with each others' consent, of course) about 5 years ago. From there, we eventually moved into having full on relationships with others. This book contains a lot of advice and information that we ended up learning the hard way. Honestly, if you have any interest in non-monogamy, you should pick this book up.